Head of Project Delivery (CounterCraft)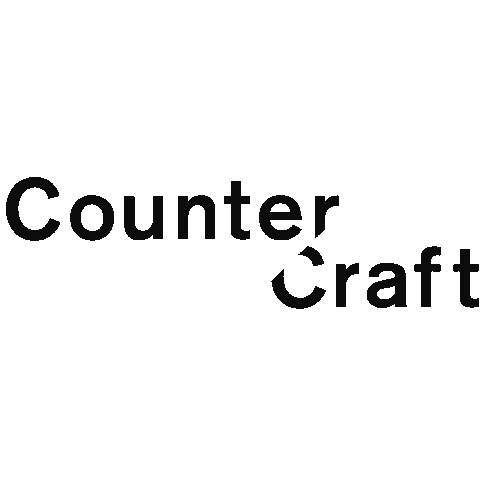 CounterCraft is looking for a highly motivated and talented individual to join us at our San Sebastián headquarters as our Head of IT Project Delivery, leading customer integrations as well as internal projects. You will be reporting directly to the leadership team supporting them in implementing Project Management best practices to help the business rapidly scale.
Job Brief
As the Head of Project Delivery, you will lead simultaneous post sale integration projects with our customers as well as internal projects. You will be responsible for resource planning, team development, customer satisfaction and for ultimately successfully delivering Customer facing IT Cyber Security projects.
You will also be responsible for the implementation of best practice project management processes as well as the tools required to ensure successful project management, internal reporting and control.
You will report to our Chief Operations Officer directly. You will also be working closely with the Sales and Pre-sales team to ensure seamless handovers between pre and post sales processes.
This position will be based out of our offices in San Sebastian, located in Miramon's tech hub. A combination of on-site and remote work may be accepted, however a close connection with the team and people at CounterCraft is highly valued.

What will be your responsibilities?
As the Project Manager at CounterCraft, you will:
Work report to the COO to establish and implement best practices in relation to Customer Onboarding Project Management, Resource Planning, Ticketing, Project Reporting and ensuring professional and good Customer Relationships.
Be responsible for ensuring efficiency across our growing Integration and Operations team.
Be responsible for ensuring controlled and best practice hand overs from Pre-sales to Post -sales activities. A close working relationship with the sales team will be critical.
Managing and meeting customer expectations.
Managing customer responsibilities during the onboarding process to avoid bottlenecks and delays.
Communicate and periodic reporting on the status of individual projects and overall project portfolio efficiently through dashboards, internal tools and written/verbal communication.
Coordinate with the Operations and Product Management teams to ensure customer satisfaction and quality deliverables to clients and stakeholders.

What you will bring: Required skills and experience
Takes ownership of projects through to their successful completion.
A problem solver with a "can-do" attitude.
Can manage multiple deadlines and enjoy operating in a changing growing business.
+5 years experience in Project Management.
A fan of best practices!
Previous experience in the IT customer integration projects (ideally in Cyber Security, but not critical).
Resource planning and optimization of team utilisation.
Very High level, or Native, written and spoken English is a must.
Demonstrable experience in quickly building strong professional customer relationships
Project Management qualifications required (Prince 2, PMP, CAPM or equivalents). Proven experience applying the methodology.
Experience in Customer Support and ticketing.
Experience in implementing change within a growing business.
Strong scoping, communication, and written reporting skills.
Presenting skills to communicate to and influence and manage customers.
Provide upward feedback and input to help keep building the business in the most effective way.
Able to travel if required

What CounterCraft offers: Why join us?
CounterCraft is a fast growing multicultural and professional team, based in San Sebastian, with a growing team distributed globally that works in a diverse, inclusive and collaborative environment. You'll work surrounded by people who are innately curious to learn and to adapt to the constantly changing needs of the environment.
You will be part of a project led by industry experts who empower teams through participative leadership that elevates people in their workplace, through autonomy and a sense of responsibility for their work.
As part of this team, you will work oriented to the achievement of results through the alignment of the teams towards a common direction, through processes and policies that allow them to develop themselves and achieve the objectives set in the short and long term, respecting and promoting flexibility and work conciliation.
At CounterCraft we promote open communication flows, fostering interpersonal relationships and allowing accessibility at all levels of the company. We look for working practices that promote team development and continuous learning on the skills we need to meet the challenges of the future.

About the company
CounterCraft is an innovative fast growing Cyber Security company with an international customer presence in Europe, America and Middle East. Our deception based technology detects threats, collects intel and engages with threat actors to improve our customers' security posture. We work with some of the world's leading organizations and governments to provide them with proactive cybersecurity solutions.
CounterCraft has an international and diverse team with deep knowledge and extensive experience that powers our innovative adversary generated threat intelligence solution.

Other details about the job
Employment Type: Full-Time.
Contract Type: Permanent.
Travel Requirements: Some travel may be required based on business demand.
Salary range: Base salary and variable bonus according to experience and subject to review annually.
Position to be incorporated to the parent company in Spain.
¿POR QUÉ CONFIAR EN BATEA? 

CERCANÍA: En Batea te trataremos como a nosotros nos gustaría que nos trataran en un proceso de selección. Tendrás mucha facilidad para comunicarte y reunirte con nosotros siempre que lo necesites, te escucharemos y resolveremos tus dudas. 
PROYECTOS QUE ENCAJAN CON LO QUE BUSCAS: Te ofreceremos el mejor proyecto para ti y que encaje con lo que tú estás buscando. Nos interesaremos por conocerte a nivel personal, te escucharemos y tú decidirás si el proyecto es para ti. Y si un proyecto no sale, seguiremos compartiéndote nuevas oportunidades que vayan surgiendo.
FEEDBACK DURANTE TODO EL PROCESO: Siempre estarás informado/a de cómo va avanzando tu candidatura en el proceso de selección, te daremos feedback y siempre que tengamos novedades te las trasladaremos. Aquí no serás un número, te daremos el lugar que mereces como candidato/a.
TENDRÁS TODA LA INFORMACIÓN QUE NECESITES: Desde el primer contacto con nosotros, tendrás toda la información del proyecto y del puesto, ya que hacemos una recogida de información con nuestros clientes muy detallada.Y si tienes alguna duda o quieres disponer de más información intentaremos ayudarte. 

¿CÓMO SERÁ EL PROCESO DE SELECCIÓN? 
En este enlace podrás descubrir todas las fases del proceso de selección de BATEA, así como descubrir los temas a tratar y el objetivo de cada una de ellas. 
Head of Project Delivery (CounterCraft)
Cargando formulario de solicitud